New Doom & Jneiro Jarel LP Announced on Lex Records website:
The debut collaborative album from JJ DOOM (Jneiro Jarel and DOOM) is now available to pre-order worldwide and will be released on 21st August 2012. KEY TO THE KUFFS features Beth Gibbons (Portishead), Khujo Goodie, Boston Fielder and Damon Albarn. All orders via Lex Online Store include exclusive freebies…
JJ DOOM 'KEY TO THE KUFFS'
1. WATERLOGGED
2. GUV'NOR
3. BANISHED
4. BITE THE THONG ft Damon Albarn
5. RHYMIN SLANG
6. DAWG FRIENDLY
7. BORIN CONVO
8. SNATCH THAT DOUGH
9. GMO ft Beth Gibbons
10. BOUT THE SHOES ft Boston Fielder
11. WINTER BLUES
12. STILL KAPS ft Khujo Goodie
13. RETARDED FREN
14. VIBERIAN SUN PART II
15. WASH YOUR HANDS
Preview of track BANISHED from KEY TO THE KUFFS.
And then kicking it with a couple of Live Dates in London this Autumn:
From
okaplayer
Tru Toughts records just released the Best Of Quantic compilation album to celebrate the vast sonic accomplishments of producer, DJ and musician, Will "Quantic" Holland. Quantic also announced his corresponding US and Canada "Best Of" DJ tour (dates after the jump). In honor of this album release, Stones Throw DJ J.Rocc crafted this mix highlighting the incredible diversity of sound created by Quantic in the last 10 years. This 40 minute mix is available for free download and will have you ready to buy the whole album as well as tickets to the tour. From experience, we know the far reach of Quantic's musical endeavors, and this mix shows the stunning range of his work. Don't miss out on this eclectic and epic journey from jazz to dub to hip-hop to cumbia to electronic.
And this one's a mix by J Rocc to commemorate the launching of the
Soul Assassins Fall Clothing Line
. Not seen a tracklist yet, will add it on later maybe…
Enjoy
From mixdeluxe.com
Here's a little rip from the latest West Wing Radio show from DJ Muggs and Mr Choc. Representing the Soul Assassins crew in LA.
Special Guest this week is J Rocc and I'm expecting big things. Only about ten minute in at the mo so no comment so far except nice cuttin!
Badness!
Too fuckin Smooth man, too smooth!!
Here's The Tracklist:
1. Fred Wesley & The JB's – More Peas
2. Naughty By Nature – Uptown Anthem
3. Tanya Gardner – Heartbeat
4. Random version of Lucien's Luck – You Should Know ??
5. 45 King – The 900 Number
6. The Mohawks – Champ
7. Zapp – More Bounce To The Ounce
8. Micheal Jackson – Rock Wit You
9. Bell Biv Devoe – Poison
10. ???
11. Teena Marie – Square Biz
>> Maceo Parker – Cross The Tracks
12. Damien Marley – Welcome To Jamrock (J Rocc VIP)
13. Shinehead – Billie Jean (J Rocc VIP)
14. Johnny Osbourne – Buddy Bye (J Rocc VIP)
15. Arrested Development – Everyday People
16. BDP – Remix for P is Free
17. Blackstar – Definition
18. ???
19. Busta Rhymes – Woo Hah I Got You All in Check
20. Cypress Hill – Insane In The Brain
21. Dr Dre – Nuttin But a G Thang
22. Jaylib – The Red
23. Guilty Simpson? – Simon Says (Beat Junkies VIP version)
24. M.O.P. – Ante Up
25. Slum Village – Raise it Up
J.Rocc planned this as a three part series.  It became four, mixed and released via Stones Throw Podcast over the course of three years. Other than that we'll let the music speak for itself and say "Thank You Jay Dee".
Parts 2-4 are available from the Stones throw store but you gotta buy something…
always good for a listen!!

Stones Throw x Sandisk collaboration:
Track list:

1. Take Me Back – Aloe Blacc
2. KTH – Koushik
3. Way Out Of Living – Linear Movement
4. Gangsta Touch (I Can't Hide It) – Dam-Funk
5. I Be Goin Hard – Steve Arrington
6. What U Wanna Do – James Pants
7. Gee Dee – Gary Davis
8. Who's Really Listening – Mark Lane
9. On The Floor – Tony Cook
10. Joyful Exaltation – The Whitefield Brothers
11. Star – J. Rocc
12. Spacejack – Koushik
13. Neverland – James Pants
14. Green Eyed Love (Classixx Remix) – Mayer Hawthorne
Download over at: http://wakeupyourphone.com/
although you gotta sign up to the site…
Yeah. New mix from J Rocc is on the net!
All 110bpm plus with no hip hop and as he says
Summertime + Party Time = This Mix
-SIDE NOTE: Go check The Do- Over's blog for more mixes from past guest.
Enjoy folks!
Click here to download from sendspace.
And there's loads more decent mixes on the Do Over blog, check out the DJ Craze mix!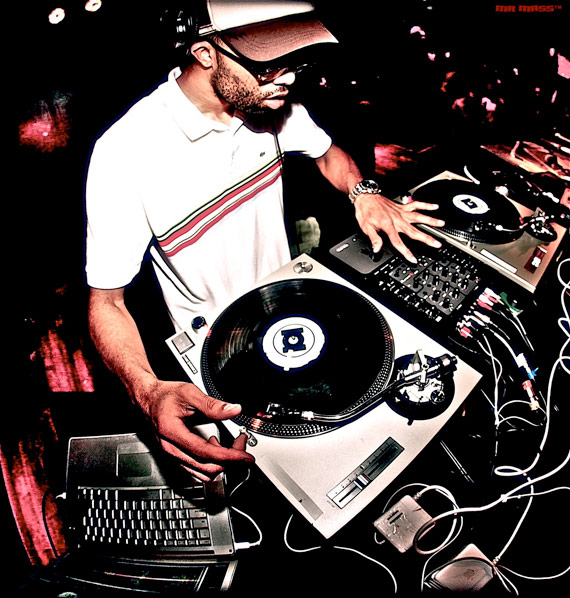 Ahhhhh Hell yeah!
This is a little mix from J Rocc dating back from 2002, which never saw the light of day as an official release. He upped it on his blog last month for the die hard fans to check. As ever it's a smooth, funky and supremely dope example of why Mr Rocc is regarded as one of the world's finest on the 1's and 2's.
It's up on soundcloud to stream:
Funk & Rock & Soul Mixbyjrocc
Or hit the little arrow on the right hand side to download!